Last Saturday, I attended the cross-cultural understanding class at the municipal International Affairs Center. This time, the theme was Chinese New Year. The teacher was Mr. K*, a Chinese chef running a restaurant in our city. He told us about some of the New Year traditions in China. We tried Peking chicken (instead of Peking duck), and almond jelly, which the chef had made for us. The Chinese dishes were delicious. He showed us how to make the Chinese pan cake, too. At the end of the class, Mrs. S*, taught us a few basic movements in Tai Chi (太極拳). They were very difficult, and I remember only the first, easiest one.
a Chinese ornament for good luck
Peking chicken and Almond jelly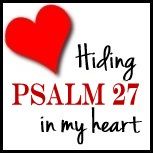 In addition, I'm still keeping my New Year's resolution, and reading the Bible everyday.
* * * * *
I'm thankful for the rice crackers that Mr. D* has given us. I especially like the ones that look like cherry blossoms.
* * * * *
The Girls' Day known as Hina-matsuri (March 3) is just around the corner, and traditional dolls are displayed for this festival everywhere in our city this week. I saw these lovely dolls displayed in the city hall the other day. The dolls are dressed like the Japanese noblemen and noblewomen that lived about 1,000 years ago.



I'm also thankful for the hina dolls of my own, which my parents bought for me when I was about three years old.