#1
I'm thankful that I've completed a blog challenge,
31 Days
, in
another blog of mine.
My theme was 31 Days of October in Japan, and I mainly wrote about flowers and food commonly found here in autumn, which helped me pay more attention to things I tended to take for granted.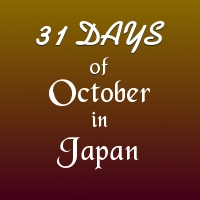 #2
I'm thankful for the community fair held at the city hall last weekend, where I saw a few alpacas from a village in the mountain. The village was severely damaged by earthquakes in 2004. Five years later, someone in Colorado, the USA, gave the village three alpacas to encourage the people affected by the devastating earthquakes. Since then, these creatures have been the symbol of reconstruction and hope. The village has been incorporated into our city now, and their alpacas often take part in municipal events.
I had seen alpacas on TV before, but it was my first time to watch them with my own eyes.
#3
I'm thankful for the
dorayaki
(small pancakes) with sweet potato paste between them, which I got at the community fair. The
dorayaki
were designed by a group of local junior high school students in an interdisciplinary project. Based on their ideas, one of the most famous confectioneries in our city made the
dorayaki
, and the students were selling them at the fair.
The sweet potato paste was very sweet, and the
dorayaki
was delicious.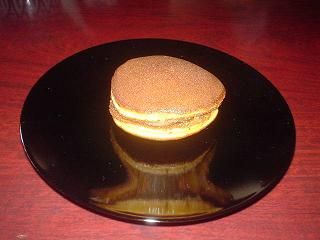 #4
I'm thankful for the lunch I had at the church last Sunday. We had grilled onigiri (rice balls), miso soup, grilled pork and vegetables, nashi pears, cakes, pies, cookies, and coffee. Everything tasted good.
#5
I'm thankful for the chrysanthemums in our garden. They are probably the last flowers in the garden this year.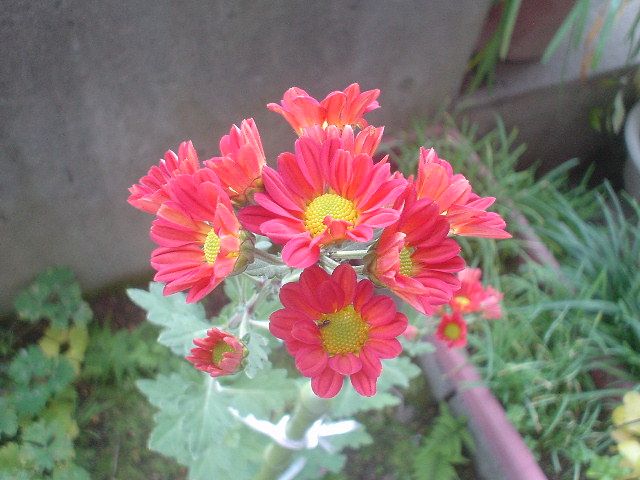 #6
I'm thankful for the vegetables we got at the farmers' market on Wednesday. We bought some sato-imo (field yams) and naga-negi (spring onions) for the coming winter.
#7
This week, I'm spending at least two hours a day playing the electronic organ. I'm mainly practicing the variations of "Was Gott tut, das ist wohlgetan" arranged by J. Pachelbel. I've also started reviewing chorales for Christmas. I'm thankful for the time when I can concentrate on playing the misical instrument every day.
#8
I'm thankful for the beautiful blue sky and the colors of autumn.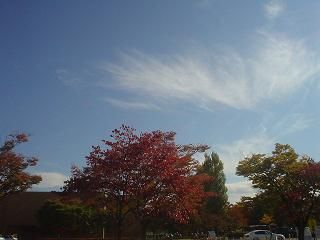 #9
I'm looking forward to the
Bible Memory Challenge
, which is going to start on November 10. This time, we are going to learn Psalm 27 by heart. I'm thankful for the organizers of this challenge.


#10
I'm thankful for a bowl of matcha green tea early in the morning.